Welcome to johnlauner.com, the website of Dr John Launer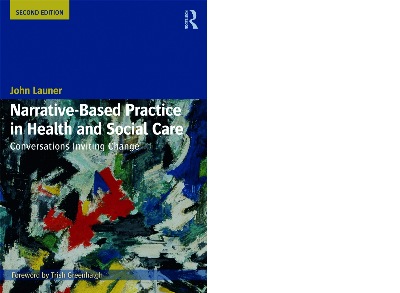 "Reading John Launer's 'Narrative-Based Practice in Health and Social Care' gave me a powerful surge of hope. John finds words to express our deepest thoughts and visions for a truly respectful and effective health care. We all gather, with John as host, in the clearing of a narrative path toward wholeness. If you care for the sick, read this book." Professor Rita Charon, Director of the Narrative Medicine Programme at Columbia University, New York.

John Launer is a doctor, educator and award-winning writer. With a dual professional background in general practice and family therapy, as well a degree in English literature, John's interests range across the borders of health care, systems thinking, and the humanities. They include narrative medicine, clinical supervision for the health professions and team development in the health service.

John's is lead for educational innovation in primary care for Health Education England in London. His other posts include honorary senior lecturer in primary care at University College London, honorary lifetime consultant at the Tavistock Clinic, faculty member at ISTUD business school in Milan and honorary president of the Association of Narrative Practice in Healthcare. John is an associate editor of the Postgraduate Medical Journal. He is a founder member of the International Association for Spielrein Studies and on its committee.

Contact John at johnlauner@aol.com

Follow him on Twitter @johnlauner

Teaching and consultancy

John was the originator, with Caroline Lindsey, of Conversations Inviting Change (CIC). This is a narrative-based model for interactional skills, used in encounters with patients, clients and families, as well as for individual and group supervision, mentoring, coaching, team facilitation and conflict resolution. John has given presentations and workshops on "CIC" in every region of the UK and in Europe, Israel, Palestine, Japan, the United States, Canada and Australia. Visits in 2019-20 included Greece and Italy. Forthcoming visits planned include in Ireland, Poland and California.

Podcasts, videos of some of John's lectures and interviews can be found on the Conversations Inviting Change website/

To watch John's address at the "white coat ceremony" at McGill Medical School in Montreal in 2016, click here.

For further details of consultancy and training, click on the menu at the top left of the page.


Books and writing

A new edition of John's acclaimed textbook "Narrative-Based Practice in Health and Social Care: Conversations Inviting Change" was published in 2018 (see cover image above). This is a core text of narrative practice applied to all health and social care. Drawing on ideas from narrative studies and family therapy, it provides a theoretical framework and practical skills for dealing with individual consultations, family work, clinical supervision and teamwork, offering a comprehensive narrative-based approach to the whole range of work in in health and social care. You can order it direct from Routledge here or from Amazon here.


John's award-winning book "How Not to Be a Doctor: and other essays" has now been issued in both a hardback and paperback edition and can now be ordered here. It was originally published by the Royal Society of Medicine Press and was named as a Book of the Year by the British Medical Association.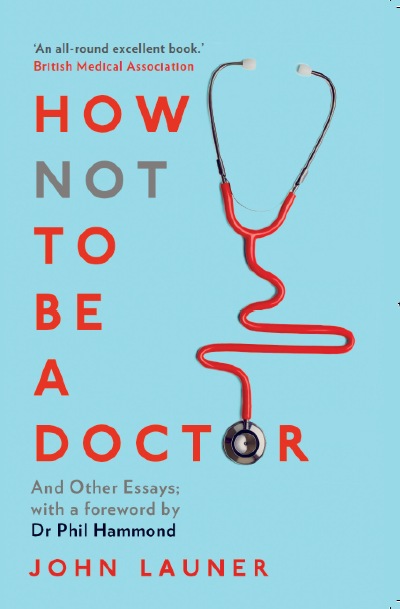 To mark the 40th anniversary in 2020 of his first appearance as a medical columnist, John has also published a selection of essays reflecting on his work as a GP, "The Inflatable Cushion, And Other Stories." The book includes tales from everyday practice, as well as humour and political comment. John is donating all profits from the book to support food banks in the United Kingdom.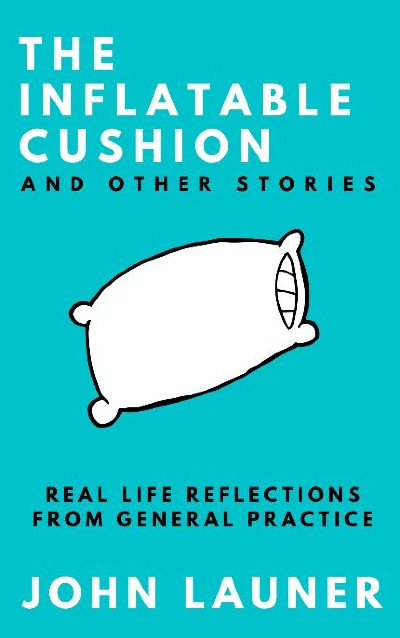 John has published a full length biography of the psychiatrist Sabina Spielrein: "Sex Versus Survival: The Life and Ideas of Sabina Spielrein." You can purchase as a hardback in the UK edition, or as either a hardback or softback in the US edition. Its launch was marked at the Freud Museum in London, and at the New York Psychoanalytic Institute. For more details, click on "Spielrein biography" at the top of this page.


John has also edited the following books:

Clinical Uncertainty in Primary Care: The Challenge of Collaborative Engagement' (with Lucia Sommers)

Supervision and Support in Primary Care (with Jonathan Burton)

Reflecting on Reality: Psychotherapists at Work in Primary Care ( with Dilys Daws and Sue Blake)


John's latest academic papers with colleagues include:

"How evolution can help us understand child development and behaviour" in the British Journal of Psychiatry Advances.

"How evolutionary thinking can help us understand ADHD" in British Journal of Psychiatry Advances.

"Finding meaning in the consultation: introducing the hermeneutic window" in the British Journal of General Practice.

As an associate editor of the Postgraduate Medical Journal, John has written a monthly column On reflection there for many years. Formerly he wrote the Coda column for QJM.

He was a columnist for Doctor and Hospital Doctor for over twenty years.

Articles by him have appeared in the BMJ, Lancet, British Journal of General Practice, Journal of Family Therapy and other major journals.

For free links to all his On reflection and Coda columns and many other articles, click on the Publications tab on the left above.

Further details of John's books and a list of key articles also appear on the Publications page: click on the menu at top left.